Back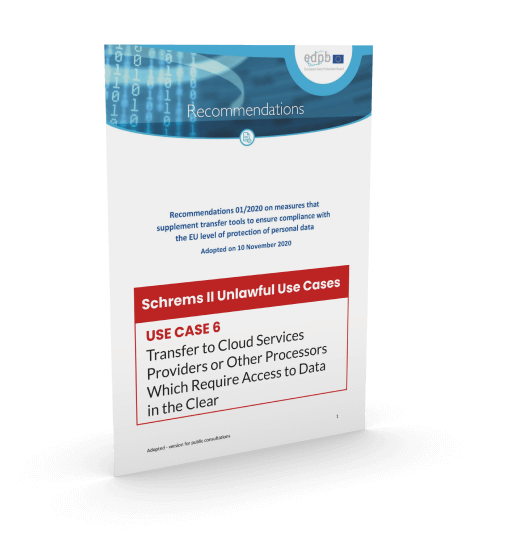 Cloud Processing Use Case
Transforming Unlawful Processing Into Lawful Processing
Cloud Processing
Anonos can ensure that Cloud Data flows are protected at the highest standard, without loss of data utility. GDPR-compliant Pseudonymisation, and the application of Data Embassy Principles.

Click through the stages to see how Anonos state of the art technology can be applied to Cloud Data flows.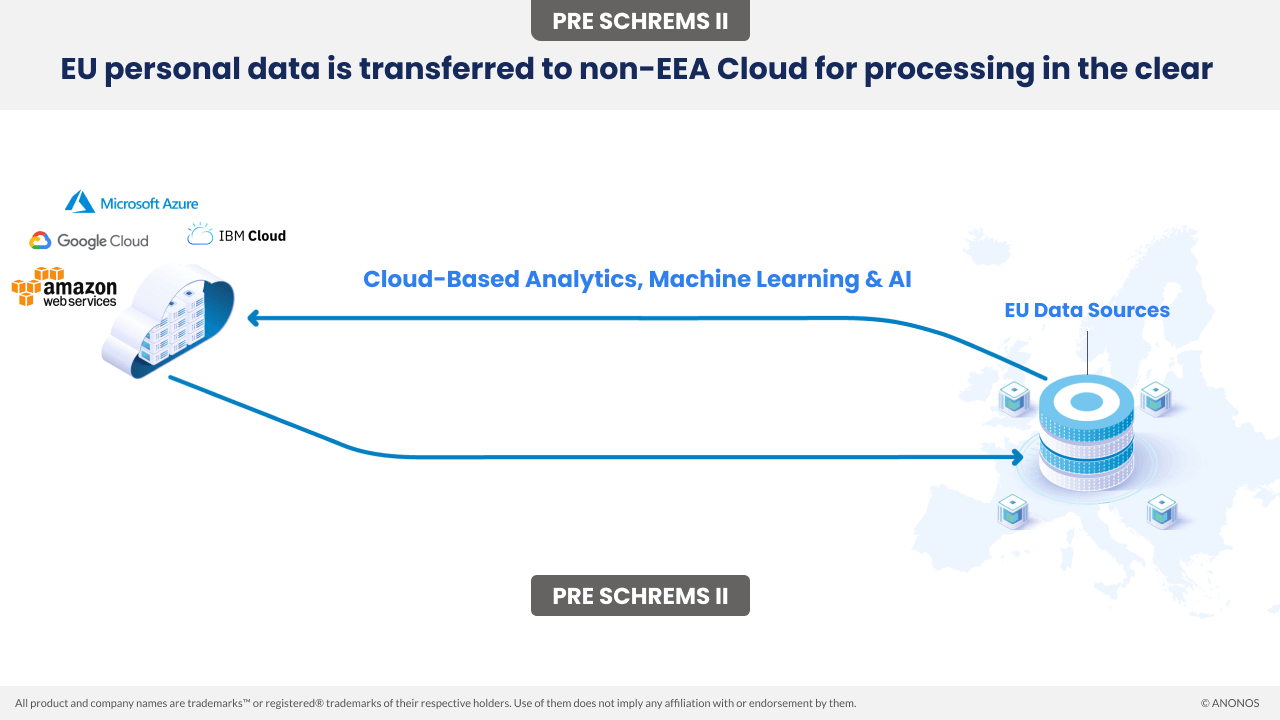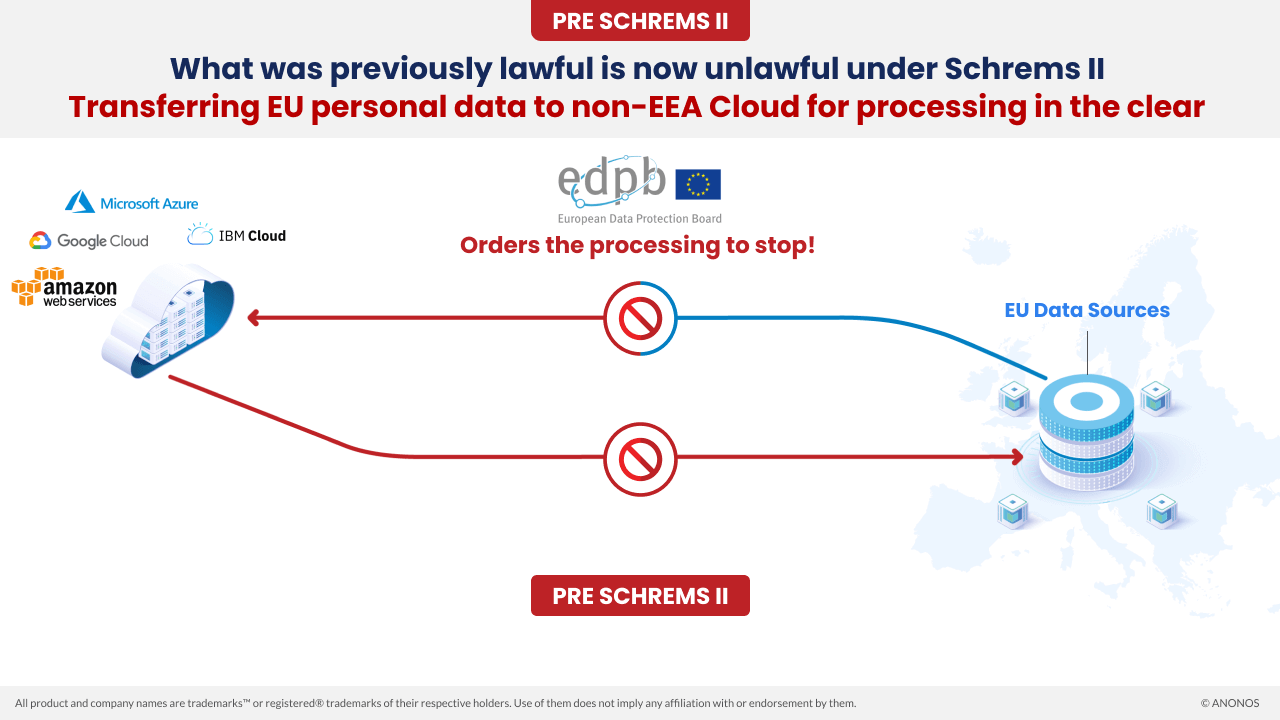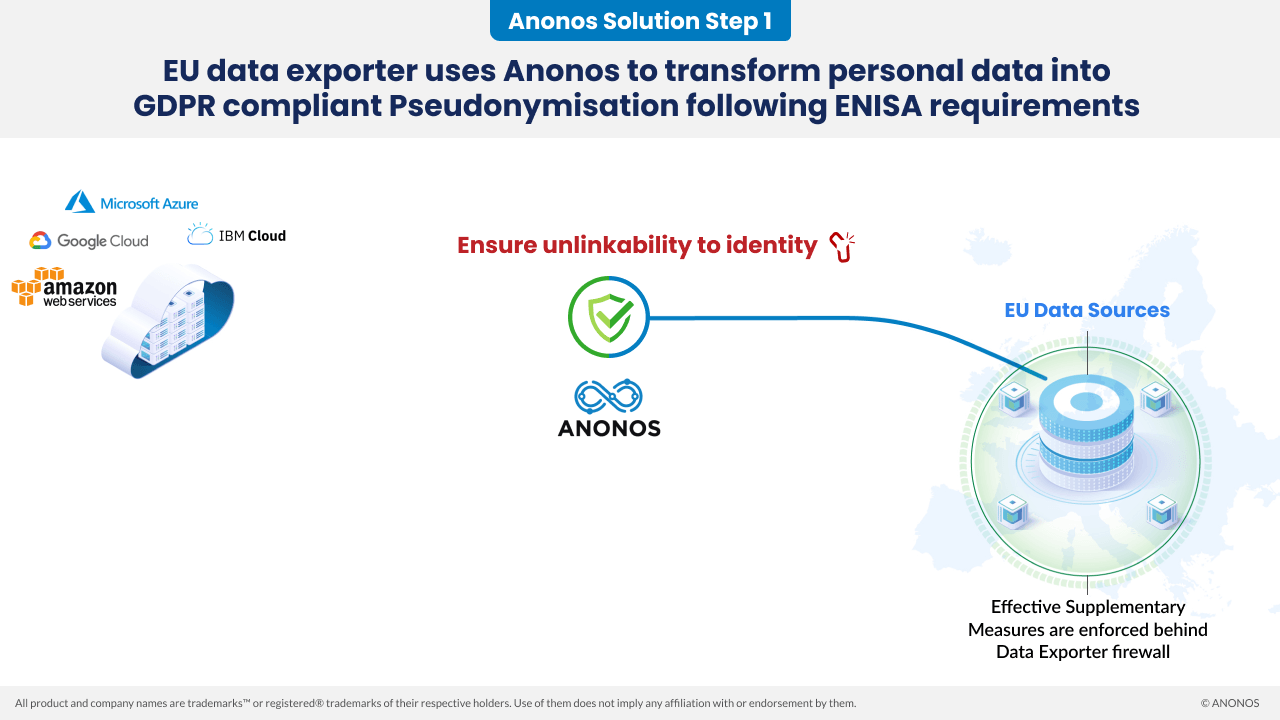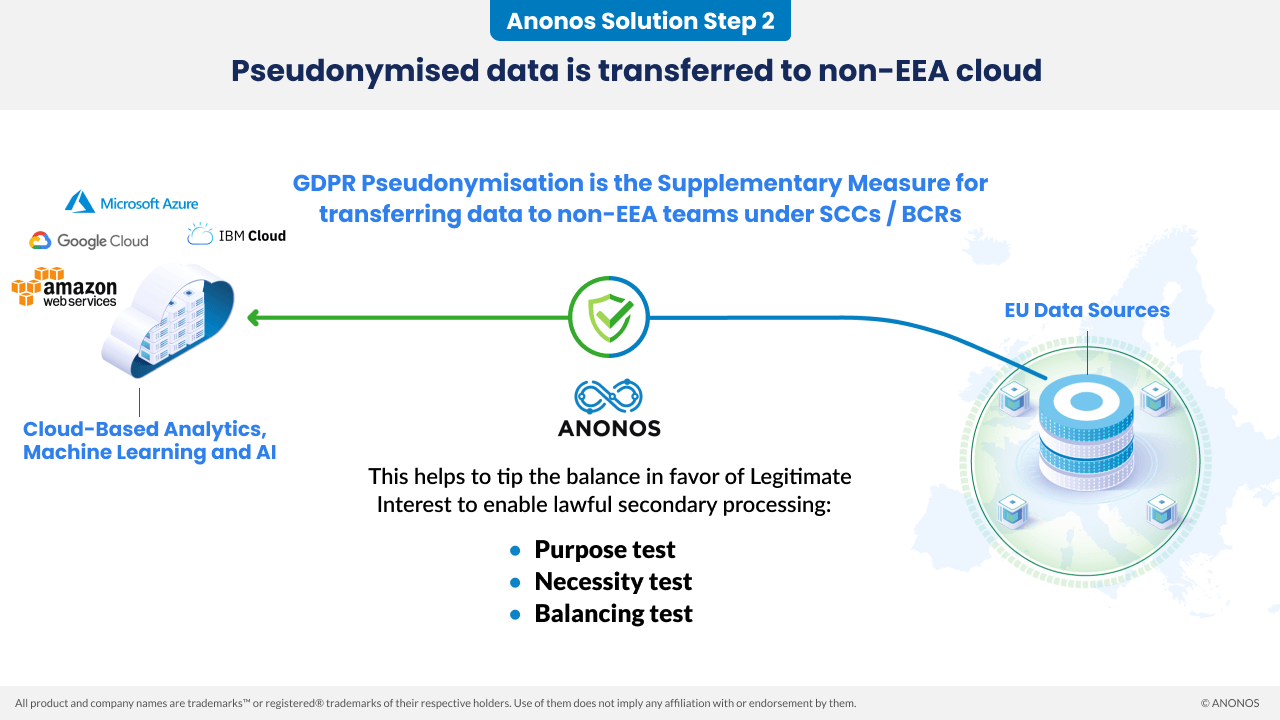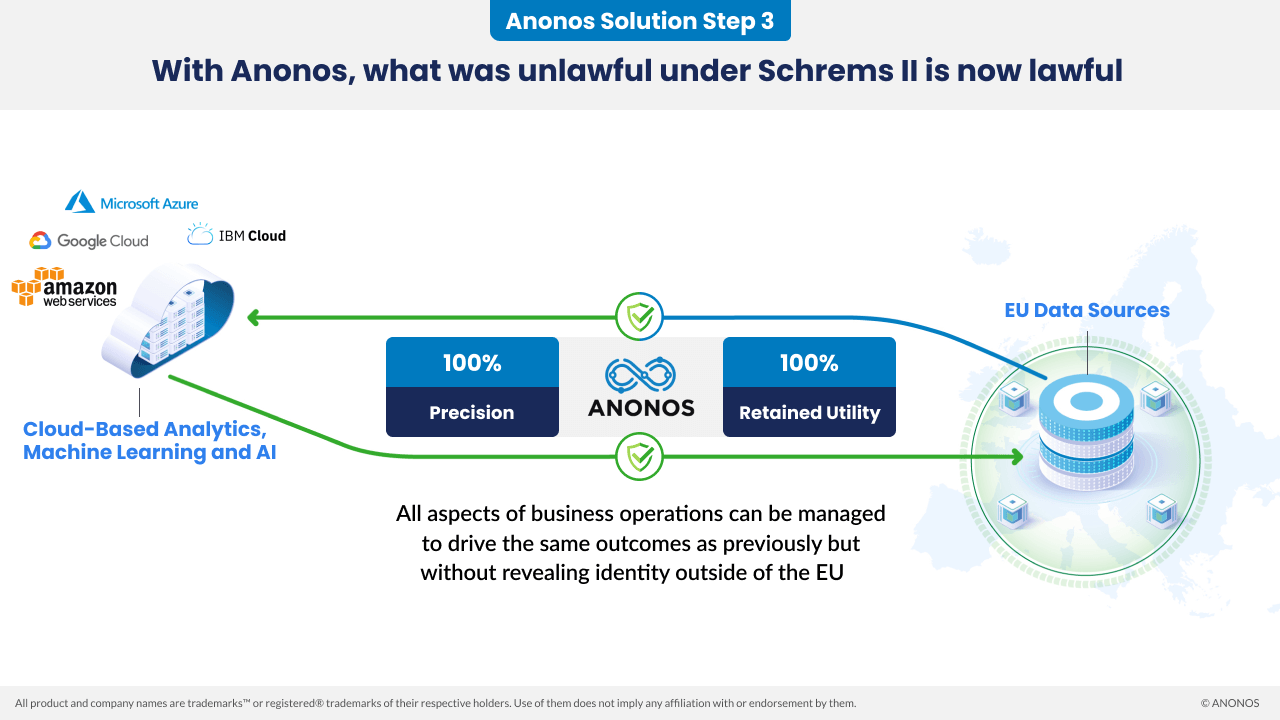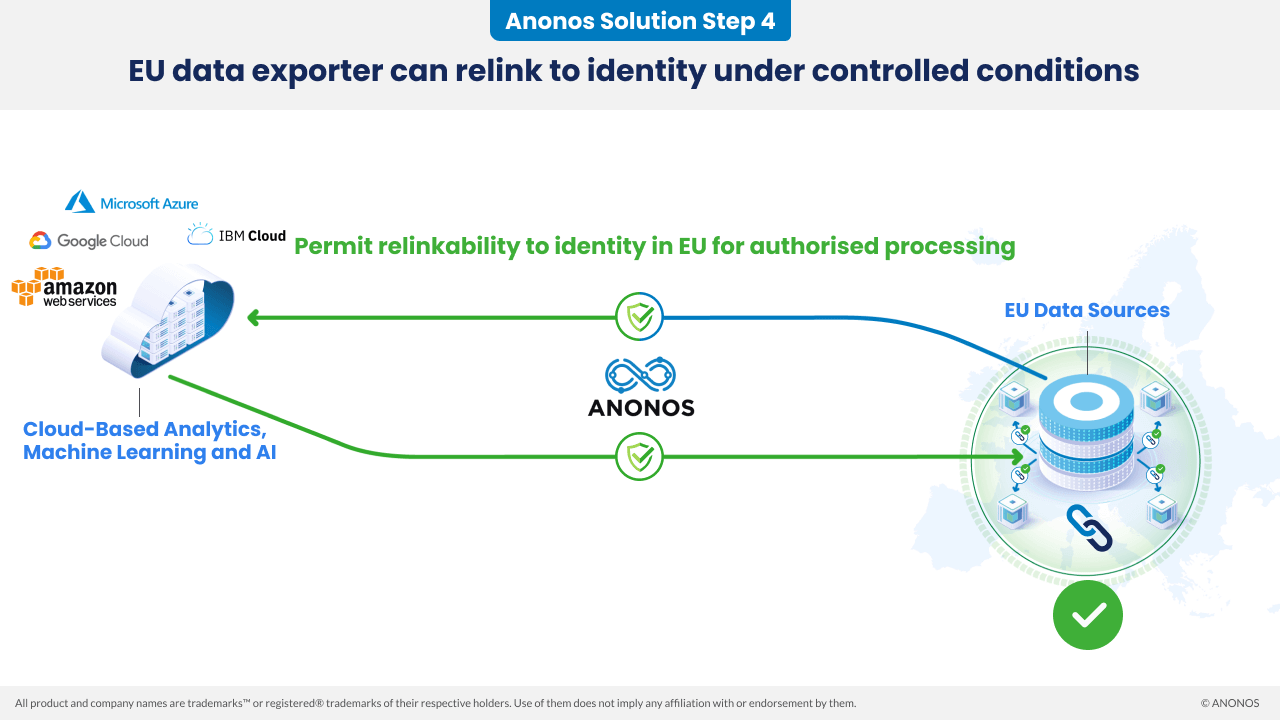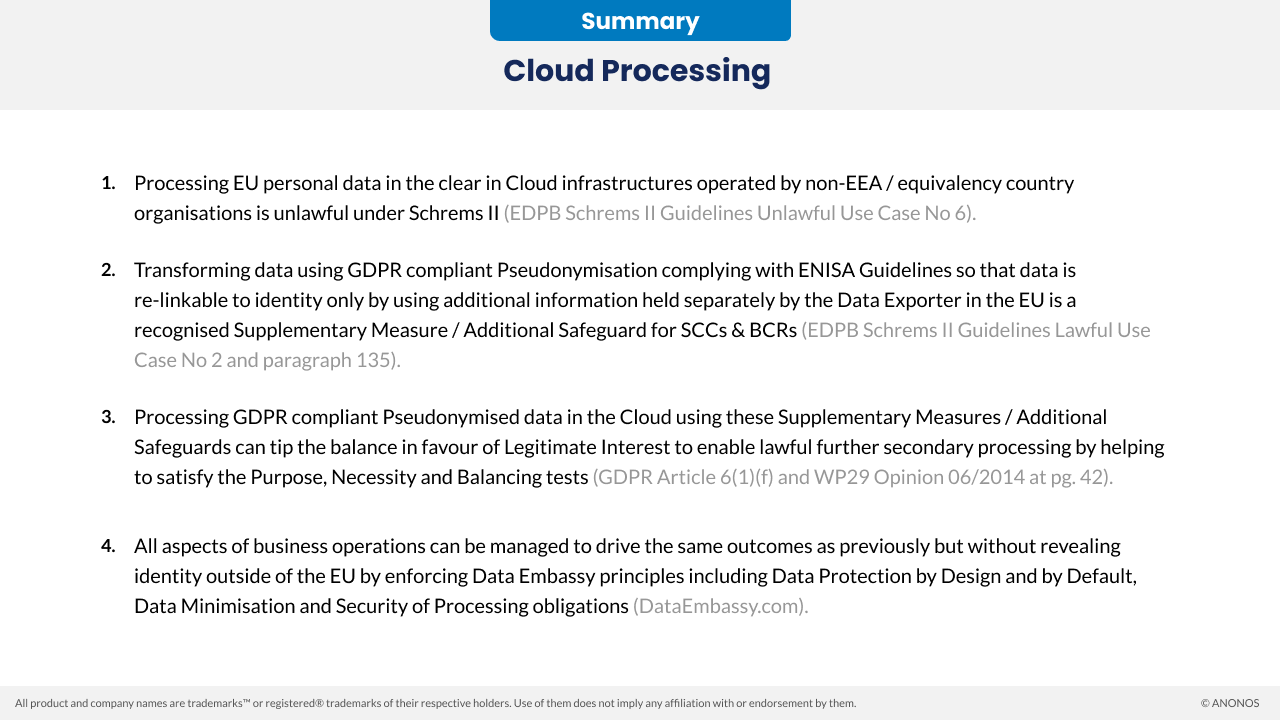 Contact us to learn more:
By clicking submit, you agree to our
Privacy Policy
*Schrems II refers to the ruling by the Court of Justice of the European Union in Case C-311/18 - Data Protection Commissioner v Facebook Ireland Ltd and Maximillian Schrems, commonly referred to publicly as "Schrems II." Use of "Schrems II" in no way indicates any relationship or affiliation with, or endorsement by, Max Schrems or by the Non-Governmental Organisation, None of Your Business (NOYB), or any parties directly or indirectly associated with Max Schrems or NOYB.