Anonos received the Gartner Cool Vendor award in Privacy Management. Gartner's criteria for a "Cool Vendor" are that "a company offering a technology or service is:
Innovative — enables users to do things they couldn't do before
Impactful — has or will have a business impact, not just technology for its own sake
Intriguing — has caught Gartner's interest during the past six months"
The reasons underlying the award to Anonos were numerous. First, Gartner noted that the BigPrivacy technology "enables the creation of non-identifying, yet personalized versions of data, called Variant Twins," which support "GDPR-compliant business analytics, machine learning and data sharing." This is in contrast to techniques used by other technologies, that do not allow these business goals to be achieved in a lawful and ethical manner.
Second, Gartner highlighted the unique approach of the Anonos platform, in particular the use of dynamic (rather than static) tokenization, to produce Variant Twins. Variant Twins are created by a patented dynamic Pseudonymisation process that reduces the risk of unauthorised re-identification to near zero, while still allowing valuable data use and large-scale distributed processing, sharing and combining.
Gartner explained that with Variant Twins "reidentification via usage of the original data is prevented in unauthorized use cases." While Variant Twins might sound similar to Digital Twins (highlighted by Gartner as a Top 10 Strategic Technology Trend in 2019) they are complementary but quite different concepts. As explained by Gartner, a Digital Twin is:
"a digital representation of a real-world entity or system. … an encapsulated software object or model that mirrors a unique physical object, process, organization, person or other abstraction."
The issue with Digital Twins is that the personal data encapsulated in the twin allows for easy re-identification of individuals, creating privacy and security concerns. This is in contrast to Variant Twins, which comprise only those versions of data elements that are needed and authorised for a particular use case (and these elements are run through the patented dynamic Pseudonymisation process), protecting individuals from unauthorised re-identification.
Gartner highlighted that BigPrivacy will be useful particularly to:
Organizations that want to monetize or share personal data with third parties.
CIOs and CDOs who use infonomics and data monetization.
Data and analytics leaders who wish to preserve privacy in their daily activities.
Compliance, risk, legal and data protection officers.
The Gartner Cool Vendor award is something special and unique; as explained by Vice President Daryl Plummer, being named as a Gartner Cool Vendor "means that one must stand out from the crowd. But it also means doing something worth doing."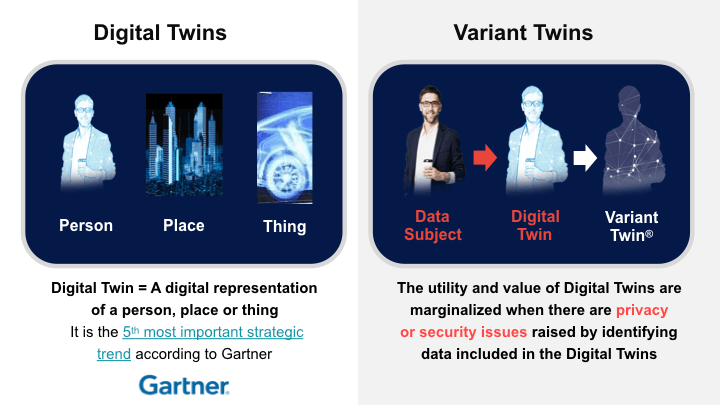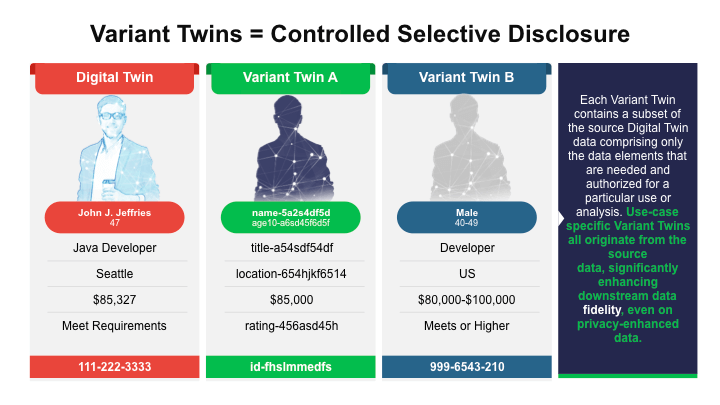 To learn more about Anonos technology see: BigPrivacy Software