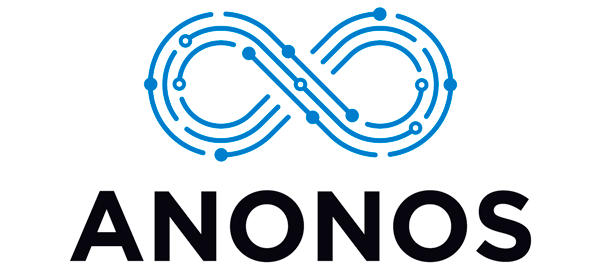 Legality Of Health Analytics Under Global Data Protection Laws
SAN FRANCISCO, Sept. 18, 2018 /PRNewswire/ -- Anonos, recently recognized by Gartner as a Cool Vendor for State of the Art Privacy Management technology, announced today that it is presenting at Health 2.0 – the leading showcase of cutting-edge innovation transforming the health care system.
A video of the BigPrivacy presentation can be viewed at anonos.com/health2.0
Since 2007, the Health 2.0 Conference has been the leading showcase of cutting-edge innovation transforming the health care system. Health 2.0 brings together the best minds, resources, and technology for compelling panels, discussions and product demonstrations.
Anonos Co-Founder & Chief Executive Officer, Gary LaFever, is a panelist addressing Do You Know Where Your Data Is? Control, Access, and New Security at the Health 2.0 conference at 12:00 p.m. PST on September 18th in San Francisco.
The Health 2.0 website (https://www.h2fallcon.com/santa-clara/2018/schedule) describes the panel as follows: "In recent years, Equifax and Facebook were hit with cybersecurity breaches that sent waves of panic across the globe. Broken promises of privacy are not just exclusive to these large organizations though, many small companies are also at risk, and the time for data security was yesterday. With household names like Apple joining the ranks of Epic in the health data and interoperability game, we may just get it right. In this session, we'll take a look at the companies who are keeping data open and flowing, yet secure against breaches, while pushing interoperability to the next level."
Mr. LaFever's co-panelists include: Lucia Savage, current Chief Privacy & Regulatory Officer at Omada Health and former Chief Privacy Officer at the Office of the National Coordinator for Health IT for the US Department of Health & Human Services; and Deven McGraw, current General Counsel and Chief Regulatory Officer at Citizen Corporation and former Deputy Director of Health Information Privacy at the Office for Civil Rights for the US Department of Health & Human Services.
In his presentation, Mr. LaFever will cover the following:
OLD PRIVACY LAWS PROTECT OUTDATED CONCEPTS OF STATIC DATA USE
Older laws like the EU Data Protection Regulation and the US Health Insurance Portability and Accountability Act (HIPAA) protect static data uses. When data is used for a single purpose, it is required to be protected. However, combining or sharing data to leverage increasing volume, velocity, and variety of data – aka the "3Vs" of Big Data processing - degrades and destroys the efficacy of data protection.
NEW LAWS REQUIRE PROTECTION OF EVOLVING DYNAMIC BIG DATA USE
New laws like the EU General Data Protection Regulation (GDPR), the California Consumer Protection Act (CCPA) and the Brazilian Data Protection Law now require protection for dynamic Big Data use. Complying with the new legal requirements for dynamic technical and organizational safeguards under these laws provides greater protection for individual privacy rights and also enables the maximization of compliant Big Data value.
ANONOS BIGPRIVACY TECHNOLOGY ENABLES DYNAMIC DATA PROTECTION
Anonos patented BigPrivacy technology complies with evolving data protection laws like the GDPR and the CCPA to uniquely enable organizations to:
Achieve Business Objectives by improving internal and external data use, data sharing, and data enrichment to optimize processes and develop new data-driven offerings needed to capitalize on rapidly changing market conditions; and
Satisfy Compliance Requirements by supporting new centralized privacy control mandates under evolving global data protection regulations (e.g., "pseudonymizing" data under the GDPR, "de-identifying" data under the California Consumer Protection Act, and "anonymizing" data under the Brazilian Data Protection Law) without requiring disruption to decentralized business processes and operations.
Anonos has been actively engaged in research and development to advance the state of the art in data protection, privacy, and security technology since 2012. Anonos BigPrivacy pseudonymisation, anonymisation and de-identification systems, methods and devices are covered by foundational granted patents (including, but not limited to, Patent Nos. 10,043,035 (2018); 9,619,669 (2017); 9,361,481 (2016); 9,129,133 (2015); 9,087,216 (2015); and 9,087,215 (2015); plus 60+ additional domestic and international patent applications.
About Anonos
Anonos technology reconciles conflicts between protecting the rights of individuals and achieving business objectives to use, share, combine and relink data. Anonos patented BigPrivacy dynamic de-identification technology enables sharing, collaboration, and analytics of personal data by technologically enforcing dynamic, fine-grained privacy, security and data protection policies in compliance with the GDPR, CCPA, and other evolving regulations. BigPrivacy overcomes the shortcoming of other solutions that were "good enough" before the GDPR, the CCPA and other evolving regulations, but fail to support new requirements for compliant Big Data analytics, research and AI.
Anonos BigPrivacy meets the needs of Global 500 companies and is available from select global channel partners for on-premises, in the cloud, or hybrid installations, virtual machine and enterprise API form factors. Global 500 companies can contact anonos.com/contact to receive a consultation about leveraging Anonos' proprietary technology to ensure they are legal and compliant under the GDPR, the CCPA, and other evolving data protection regulations.
Media Contact: press@anonos.com +1-212-658-1132
This article originally appeared in PR Newswire. All trademarks are the property of their respective owners. All rights reserved by the respective owners.
CLICK TO VIEW CURRENT NEWS