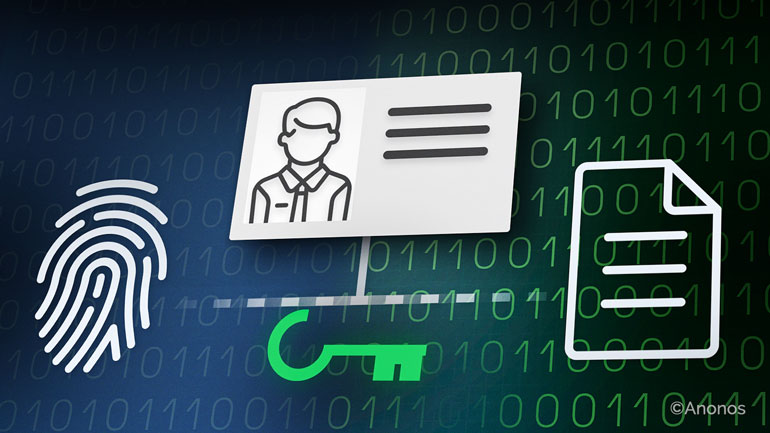 Anonos Functional Separation, Blog and Video Highlights From Data Governance and Privacy Track at FIMA Europe: Europe's Leading Financial Data Management Event
LONDON, Dec. 4, 2018 /PRNewswire/ -- Anonos (www.anonos.com), announced today a timely blog and six-minute video highlighting the critical need for "Functional Separation" to enable ongoing data innovation and value creation in compliance with GDPR and evolving data protection laws.
"Functional separation enables creation of standardised data assets that can be sourced, curated, combined and shared in a trusted, predictable and legally compliant manner," said Gary LaFever, Anonos Co-Founder & Chief Executive Officer.
The ability to standardise and scale data asset utilisation transforms data cost centres into revenue centres by extending the value of data – both internally within, and externally outside, an organisation – to support a whole new ecosystem of value by enabling:
Aggregation of data across jurisdictions and between different legal entities.
Analytics to be processed on protected decentralised data.
Cloud-based processing of Big Data Analytics, AI & ML.
Legal repurposing, combining and sharing of data.
The blog and video summarise important observations from the Governance and Privacy track at FIMA Europe 2018: Europe's leading financial data management event with nearly 600 delegates from investment banks, asset management firms and central, retail and challenger banks.
Observations From Data Governance and Privacy Track at FIMA Europe
Anonos' BigPrivacy, the patented Big Data enablement and data protection technology, was recently highlighted in the IDC report entitled "Anonos' SaveYourData — a EuroPrivacy Certified Solution – 'Deep Freezes' Enterprises' Existing Personal Data Sets as They Plan Analytics Strategies," and recognized as a Gartner "Cool Vendor" for state-of-the-art privacy management technology.
About Anonos
Anonos' state-of-the-art GDPR certified BigPrivacy technology enforces Functional Separation to overcome the shortcomings of other solutions that were "good enough" prior to the GDPR but now fail to support new requirements for lawful Big Data analytics, AI and ML. A Blueprint for GDPR Data Safe Havens is available at www.anonos.com/blueprint and a Guide for Compliant Legal Analytics is available at www.anonos.com/Legal-Analytics. Compliance controls alone do not unlock Big Data value. Big Data innovation requires embedding BigPrivacy-enabled Data Safe Havens to protect data when in use for lawful Big Data processing. If organizations are not using BigPrivacy-enabled Data Safe Havens, they are not maximizing Big Data value and are not processing Compliant Legal Analytics. Global 500 companies can contact anonos.com/contact to receive a consultation about leveraging Anonos' state-of-the-art technology to maximize the compliant value of Big Data.
Media Contact: press@anonos.com +44 203 5144760
This article originally appeared in PR Newswire. All trademarks are the property of their respective owners. All rights reserved by the respective owners.
CLICK TO VIEW CURRENT NEWS