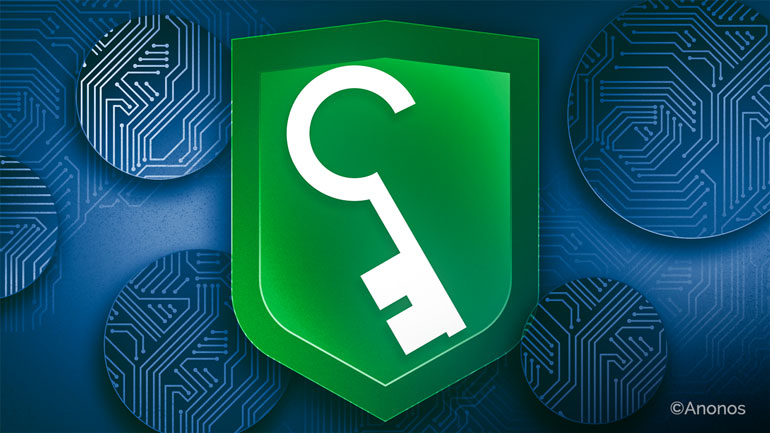 Anonos BigPrivacy To Highlight Role of Technology Vendors in Data Privacy Compliance
WASHINGTON, April 4, 2019 /PRNewswire/ -- Anonos, the global leader in data risk management, security and privacy, announced today that it is presenting at the International Privacy & Security Forum. The conference being held in Washington D.C. breaks down the silos of privacy and security by bringing together seasoned thought leaders. The company was recently recognized by Gartner as a "Cool Vendor" and has been praised by leading business analysts as the only vendor offering solutions that protect consumer data privacy while allowing appropriate usage of data by companies that rely on AI, machine learning and data analytics.
Anonos Co-Founder & Chief Executive Officer, Gary LaFever, will participate in a panel titled Vendors, Their Clients, and the International Privacy Regulatory Landscape at International Privacy & Security Forum at 4:00 p.m. ET on April 4, 2019 in Washington DC.
Mr. LaFever's co-panelists include Ari Ezra Waldman - Professor of Law at the New York Law School, John Bowman - Senior Principal at Promontory, and Debra Farber - Senior Director of Privacy Strategy at BigID. The panel will cover the positive and negative impact that technology vendors can have on the evolving international privacy and security landscape.
"Sophisticated privacy-related issues like data minimization, purpose limitation and functional separation require legal subject matter expertise to develop and deploy technology to enable sourcing, curating, combining and sharing of data in a trusted, predictable and legally compliant manner," said Gary LaFever, Anonos Co-Founder & Chief Executive Officer. "Traditional security and privacy technologies were not designed to support the granular control of data while in use as now required under laws like the EU General Data Protection Regulation (GDPR), the California Consumer Protection Act (CCPA) and other evolving domestic and international data privacy laws."
About Anonos
Anonos: Recapturing the Value of Analytics, AI, and Machine Learning by Making Data Use Legal (Again)
What Has Changed? New global data privacy laws mean that the days of unfettered and unfiltered use of data are over.
Why It Matters? If companies do not correct this, they could find themselves using suddenly illegal "Conflict Data" that will irretrievably taint their Analytics, AI and Machine Learning.
How to Fix It? Anonos BigPrivacy technology transforms illegal "Conflict Data" from a liability into legally compliant "Fair Trade Data," that delivers a new competitive advantage.
Anonos Revolutionary BigPrivacy Technology:
Maximizing the business value of Analytics, AI and Machine Learning
Delivering the highest data fidelity, accuracy, portability and context
Enabling legal compliance with evolving data privacy laws
Media Contact:
Nick Horowitz
Waxman
Strategies 571-225-4050
This article originally appeared in PR Newswire. All trademarks are the property of their respective owners. All rights reserved by the respective owners.
CLICK TO VIEW CURRENT NEWS