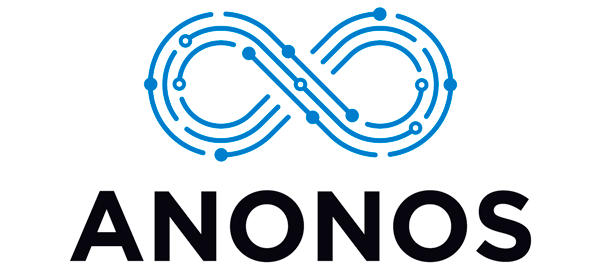 Anonos BigPrivacy Deploys Technology Allowing Companies to Legally Use and Share Data That Otherwise Is Illegal Under the GDPR
Named a Gartner Cool Vendor, Anonos Helps Analytics and Artificial Intelligence Companies Stay Legal
NEW YORK, June 5, 2018 /PRNewswire/ -- Anonos BigPrivacy today announced that it was named a "Cool Vendor" in the Gartner Inc. report on Cool Vendors in Privacy Management available at anonos.com/gartnercoolvendor. In light of the EU General Data Protection Regulation (GDPR) now in effect, Anonos' technology is being deployed to help organizations legally process data that has been collected for decades. Delivering the vital missing puzzle piece necessary for analytics and artificial intelligence (AI) to be legal under the GDPR, BigPrivacy patented technology creates non-identifying yet personalized data that makes data analytics and AI legal.
"Proven techniques and processes like Anonos BigPrivacy technology are the state of the art for unlocking the value of data while respecting the rights of individuals," said Jules Polonetsky, CEO of the Future of Privacy Forum.
Just because your organization is GDPR compliant does NOT mean that you have the legal right to use data for Analytics & AI.
Consent no longer provides a valid legal basis under the GDPR to process Analytics & AI not described with specificity and unambiguity at the time of collection.
Is your company's executive team comfortable signing-off on secondary use of data beyond what customers specifically and unambiguously consent to at the time of collection?
Failure to comply with the GDPR can result in lost rights to access and use data and potential liability for data controllers, data processors, partners and customers.
For companies that want and need to use analytics and AI to gain customer insights, deep learning, and to determine next best actions, Anonos BigPrivacy technology provides state of the art technical and organizational safeguards that enable organizations to process data in a GDPR-compliant, privacy-respectful manner using legitimate interest as the legal basis instead of consent. Adequate technical and organizational safeguards are imperative since the iterative nature of analytics and AI can make it illegal to rely on consent as the legal basis under the GDPR.
The Gartner Cool Vendor report highlights the paramount importance of new technologies that enhance privacy protection for organizations worldwide. Fine-grained insight into privacy risk and controlled use of personal data are among the highest priorities of security and risk management leaders around the globe. As highlighted in the report, Anonos BigPrivacy technology enables GDPR-compliant business analytics, machine learning, and data sharing.
Anonos CEO, Gary LaFever, stated in a recent CNBC interview, "The way organizations have processed data for years – even for decades – now creates legal liability under the GDPR. Many firms are unaware that new technologies exist to enable lawful processing of compliant analytics and AI under the GDPR."
Anonos BigPrivacy technical and organizational safeguards uniquely enable global organizations to explore different uses of data through analytics and AI that might otherwise subject them to liability. For example, Data Controllers can:
Determine the best customers to receive new loan or credit card offerings;
Exchange non-identifying personal data with third parties to evaluate new product offerings with the ability to internally relink the results of the non-identifying shared analysis under controlled conditions; and
Outsource the processing of data to a data processor or cloud service provider in a privacy-respectful manner while remaining in full compliance with the GDPR.
About Anonos
Anonos technology reconciles conflicts between protecting the rights of individuals and achieving business objectives to use, share, combine and relink data. Anonos patented BigPrivacy technology enables sharing, collaboration, and analytics of personal data by technologically enforcing dynamic, fine-grained privacy, security and data protection policies in compliance with the GDPR. BigPrivacy overcomes the shortcoming of existing solutions that do not enable effective data protection and bear the risk of personal data misuse.
Anonos BigPrivacy meets the needs of Global 500 companies and is available from select global channel partners for on-premises, in the cloud, or hybrid installations, virtual machine and enterprise API form factors. The Guide for Legal Analytics & AI Under the GDPR is available at anonos.com/legal-analytics, and Global 500 companies can contact anonos.com/contact to receive a consultation about leveraging Anonos' proprietary technology to ensure they are legal and compliant under the GDPR.
Media Contact: press@anonos.com +1-212-658-1132
DISCLAIMER: GARTNER COOL VENDOR RESEARCH DOES NOT CONSTITUTE AN EXHAUSTIVE LIST OF VENDORS IN ANY GIVEN TECHNOLOGY AREA, BUT RATHER IS DESIGNED TO HIGHLIGHT INTERESTING, NEW AND INNOVATIVE VENDORS, PRODUCTS AND SERVICES. GARTNER DISCLAIMS ALL WARRANTIES, EXPRESS OR IMPLIED, WITH RESPECT TO THIS RESEARCH, INCLUDING ANY WARRANTIES OF MERCHANTABILITY OR FITNESS FOR A PARTICULAR PURPOSE.
This article originally appeared in PR Newswire. All trademarks are the property of their respective owners. All rights reserved by the respective owners.
CLICK TO VIEW CURRENT NEWS